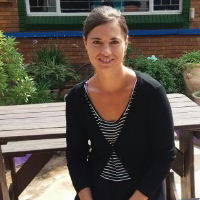 Mariette Cawood
School Manager
How long have you been at Pathways? 5 Years
A little bit about me: I am a one-on-one person who cares easily for people. I believe communication is important. I apologize when I am at fault and strive to find a solution for problems. I believe healthy boundaries are to the advantage of the child, but that kindness, love and fun is what they thrive on. I value support, consideration for others, optimism and loyalty. I believe that I'm self-motivated, a fast learner, hardworking, patient, friendly and caring. My aim at school is not only the staff but also to ensure that our parents are taken care of and that they are happy. "A Happy parent is a happy manager"
Qualifications: I'm currently completing my B-Ed Foundation Phase through Unisa.